Music to go!
A headphone amplifier goes a long way towards bringing out the best sound from a good set of headphones.
The amps I prefer is a Xin SuperMacro 3 and SuperMicro 3 from www.fixup.net .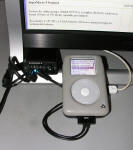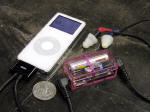 Click on the links for more details
If you have comments, please visit the Guestbook.
---
Copyright © 2005 by Zenreich Systems. All rights reserved.
Revised: December 13, 2017